The Need for Window Cleaning is Crystal Clear
Whether you own a business, a home, or both, proper window washing goes beyond a squeegee or the right bottle of cleaner. While we can agree that dirty windows are unsightly, there are other reasons to have your windows cleaned regularly and by a professional. The need for window cleaning is crystal clear.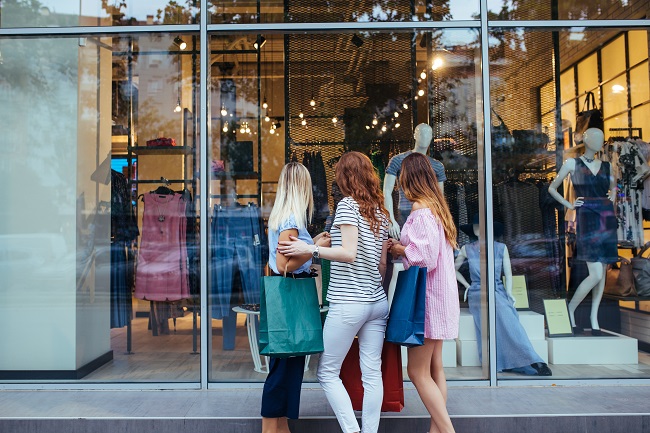 Business
Dirty windows cost your business money. Especially with the rise of online shopping, the need for clean windows is higher than ever. Customers can't see your display through smudges, fingerprints, and exterior grime, not to mention the impression this leaves about your business. Clean windows, along with a tidy environment in general, also improve employee morale.
Home
Not only do clean windows allow you to enjoy the view outside your home, but leaving dirt and debris on your windows for too long actually shortens their lifespan. Over time, the build-up weakens the glass, and some substances such as sap and bark cause small pits or indentations. Cleaning your home's windows regularly also keep insects out of window channels. Dead insects can build up in those places, making the windows harder to open and unsafe in an emergency. Additionally, frequent cleaning keeps pests such wasps from taking up residence there.
How Often Should I Clean My Windows?
Windows should be cleaned no less than once every two months. If you live in a forest, especially during pollen season, or in a city, which is subject to dust and pollution, it's best to wash them every month. Discuss your needs with a professional to establish the best window-cleaning schedule for your home or business. Keep in mind that regular cleanings are easier and more cost-efficient than waiting to do a yearly scrub down.
DIY Versus Hiring a Professional
It's time to ditch that paper towel and bottle of ammonia-based cleaner. Especially on the exterior, this usually only pushes the dirt around, leaving you with streaky glass and a sore arm. A professional window cleaning service uses effective, industry-standard products and equipment which leave windows crystal clear and don't damage glass or panes. After all, windows are an investment and it matters who you're entrusting with their care. Patriot Services uses a purified water system and glass-safe, abrasive scrubbers which don't leave any spots or streaks behind. If you have a two-story home or multi-floor business, paying someone else to climb a ladder or scaffold is well worth it for the peace of mind alone. Window cleaning is a tough and physically demanding job, and hiring a professional ensures it will be done properly and safely.
At Patriot Services, your windows are in good hands. Give us a call today and let us shine for you!
Tags:
window cleaning