Christmas Light Installation Services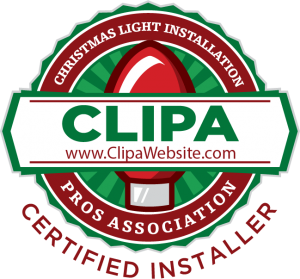 It's never too soon to start thinking through your decorations for the fast approaching holiday season! You celebrate the holidays and then start a brand new year, but, before you know it, it's time to begin preparing once again. Many homeowners will go to great effort to ready their home for their favorite time of year, decorating both the inside and the outside with lights and décor. However, after all of the hard work has been completed and the budget has been maxed out, many are still less than satisfied with their finished product.
We all drive around and see holiday lights on the homes of various friends and neighbors and wish that we could bring that same level of beauty back home with us. At Patriot Services, that is the exact goal that we have in mind. We bring our customers a new level of excitement and beauty to their homes throughout the holiday season, and we package our services in a way that makes decorating easy and affordable. Not only will your exterior holiday decor be taken care of, but your home will be greatly admired by all of your guests and by every passerby.
Professional Christmas Lights
We offer a custom holiday light display for your home using commercial grade products that are made for this purpose and are cut to fit your home perfectly. Our service is hassle free, requiring little effort on your part. The first step is to meet with each of our customers to discuss and decide upon the lighting design. After those decisions have been made, we get to work! We install the customized lights and also maintain them throughout the entire holiday season.
After the holidays have passed and you are ready to remove this festive cheer, we take them down for you and provide a storage bin for you to keep them until the next season. After your first year with Patriot Services, we offer a discount on decorating and maintenance since your lights will then be paid off. You will reap the benefit of having a gorgeous home to drive up to every night without having to lift a finger!
If you are ready to enjoy the holidays and a well-lit home without having to climb ladders and hassle with strands upon strands of outdated lights, then it's time to give us a call! We know that you will love our custom designs ideas, and we enjoy sitting down to work with new customers and hear about the vision that they have in mind, as well. Over the years, we have worked in countless different homes throughout the DFW area, and we welcome the challenge of decorating homes of all different sizes and levels of complexity. Some homes have a lot of different roofing angles that present with a lot of possibilities for holiday lighting, whereas other homes have more basic lines yet a plentiful amount of landscaping and lawn design to consider.
We enjoy creating these custom lighting designs just as much as our customers enjoy having them. We can't wait to see how great your home will look this coming holiday season!