5 Ways Professional Window Washing Gives Your Open Properties Extra Curb Appeal
Getting a home ready for an open house can be stressful. Cleaning and improving the interior radically improve prospective buyers' first impressions of the house. Creating good exterior curb appeal matters just as much for setting the right tone. Here are five ways that professional window washing can help: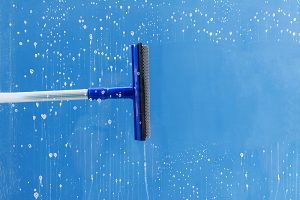 1. Clean windows are immediately noticeable as visitors drive up.
Prospective home buyers' first impressions start forming the second they see the property. Having gleaming, highly reflective windows makes the whole face of the building look cleaner and well-maintained. That immediate association with cleanliness starts the interaction off right.
2. Emphasizing the windows makes the house look larger.
People want larger houses, and the windows can make the property either look smaller than it is or larger than it is. Making small adjustments like adding decorative shutters, features above the windows, and shallow window flower boxes make the windows look larger. Cleaning the windows and the seals and profiles also emphasize the windows.
3. Improve the interior natural lighting.
Natural lighting makes any home interior look more beautiful. The last thing you want is to show a dim property with lots of shadows. So open the curtains and make sure the windows are crystal clear so even cluttered layouts feel more open.
4. Make the house look move-in ready.
Homebuyers usually want properties that are move-in ready, and they like properties they can picture themselves living in. Dirt, stains, and other buildup on windows are a barrier to that, even if the prospective buyers love all of the features of the house.
5. Professional washing can make old windows look years younger.
Replacing old windows might not be in the renovation budget. But professionals can remove years of embedded dirt and dust is impossible to remove with general cleaning tools. Just restoring the seams to a bright white can take years off the windows and make them look much more appealing.
Schedule a window cleaning appointment with Patriot Services today. We can also pressure wash and soft wash the rest of the house's exterior.