4 Costly DIY Window Cleaning Mistakes You Need to Avoid
Making mistakes while washing your windows can be surprisingly pricey. Look out for these accidental window cleaning mistakes: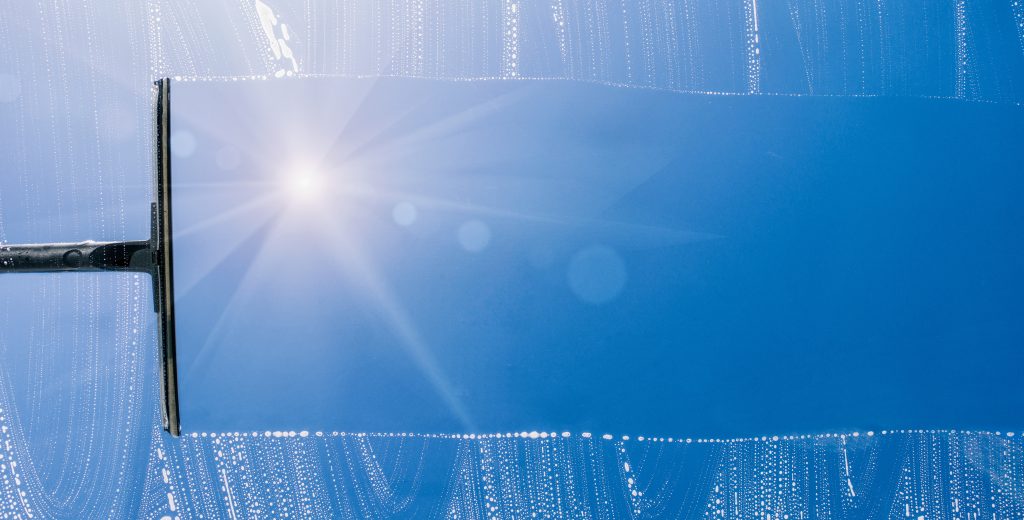 1. Scratching the Glass
Professionals often use scraping tools or razor blades to detail home windows. Now that professional tools are often easy to find on the marketplace, DIYers with good intentions but little training can scratch their windows. These tools require a lot of precision, experience, and knowledge of what angle works best for different stains and muck. It's like trying a straight razor shave on your face without training.
Even without the use of these sharp tools, abrasive pads and cleaners can also scratch up glass window surfaces.
2. Puncturing the Seal
Around the edge of your window, you might find caulk, adhesive, and other seals. As you scrub away dirt stuck around the edge, it can start peeling up and uncovering the components below. These holes can allow moisture into the walls. While this won't lead to the infamous air leak between vacuum-sealed panes of glass, it can cause other long-term problems.
3. Missing Hard to Reach Spots
It's often simple enough to clean windows on the ground floor. But second-story windows, accent windows near raised ceilings, and skylights are too tricky to safely get to. You can hose them down from afar (and this can cause even more problems we'll discuss later), but that will leave behind splotches and anything too tough for water alone to cleanse away.
4. Damaging the Surroundings If You Use a Pressure Washer
Pressure washing your windows is a great solution, but only if you hire a professional. Every surface needs — or more importantly, can handle — a certain psi. The soft siding surrounding your windows is more vulnerable than your windows, which, in turn, may be vulnerable to the default setting you use on your driveway.
Don't worry about making these window cleaning mistakes. Instead, call Patriot Services for a hassle-free window cleaning appointment. Our team will leave your windows sparkling clean without a trace of damage.