Why Should I Choose Patriot Services for My Gutter Maintenance?
If you're shifting through this blog, chances are you may in need of gutter maintenance, a job that can easily be tackled by our professional services.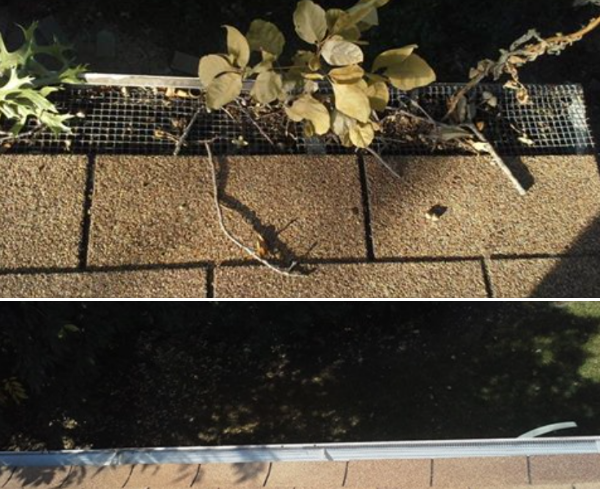 Why choose professional gutter cleaning services?
Well, aside from the fact that you'll be saving yourself some trouble and elbow grease, you can rest assured that your gutters will receive thorough inspection and maintenance, granting you peace of mind. We know what a gutter should look like and how it should perform. Failure to maintain gutters isn't just a minor issue to overlook. Neglected gutters can cause several issues down the line such as pest accumulation, water damage to your home, and even broken gutters. Gutters are often overlooked, so it's no surprise when these issues happen. We understand that sometimes one may lack either the ability or time to deal with such maintenance. This doesn't excuse neglected gutters, though. If you lack the time, ability, or desire to perform the tedious task, it pays to hire a professional to deal with the issue for you! It saves, quite literally, to get your gutters cleaned before these issues arise.
Why should I choose Patriot Services?
Well, we're glad you asked. Patriot Services is a veteran-owned local business that's been in the trade since 2015 and operates in the Dallas/ Fort Worth area. Patriot Services has been received with an abundance of praise by the communities which they serve. In fact, Patriot Services boasts a plethora of positive reviews from extremely satisfied customers. Patriot Services is the professional service that stands out from the competitors in terms of work ethic, experience, and ability. To top it off, you'll be supporting both the well-being of your own home and veteran-owned local business. If you're ready to save yourself some issues down the line, support veteran-owned business, and reside in the Dallas/ Fort Worth area, contact us.