What Factors Increase How Long Gutter Cleaning Takes?
Typically gutter cleaning is a pain to do, but it doesn't take too long. This is why many homeowners choose to save themselves the trouble and have a professional gutter cleaning service take care of it. However, while professionals can clean gutters quickly, especially after years of practice, you should know that there are a few complications with a home that can cause the process to take longer.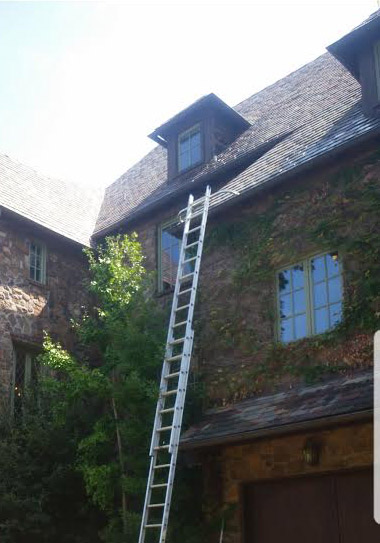 Gutter Guards
While having shields over your gutters prevents a lot of debris from getting in there, when it comes time to clean the gutters, navigating them tacks on some time to the process. The gutters themselves are easier to clean, but the technician will also need to clean the guards which can be caked with old leaves.
Three-Story Homes
While two-story homes may cost a bit more, they typically don't add too much more onto the cleaning process time. However, it is a different story for anything taller. As the height of a three-story home requires specialized equipment for safety, it takes longer for the technician to get everything set up and get the job done.
Clogs
If you have a leafy tree immediately over your gutters, the large quantity of leaves could end up clogging the downspouts. These clogs can get quite deep and are quite troublesome to remove.
Landscaping
When cleaning your gutters, your technician will be diligent in navigating around the landscaping so as to not damage it. That being said, cleaning gutters around a small patch of flowers is much different than cleaning gutters around a tall privacy hedge. Tall or wide landscaping around your gutters will definitely add on more time as your technician cleans the gutters without breaking a few branches.
Do you need your gutters cleaned to start the season off right? Contact us today to see how Patriot Services can help you get those gutters clear and flowing freely.