Should I Soft Wash the Exterior of My Home?
Many people are unaware of the differences between typical pressure washing and a soft wash. Sometimes a big job calls for the full force of power washing but, often enough, soft washing will work well for homes in need of some appealing restoration.  Here at Patriot Services, we specialize in a variety of pressure washing services, including soft washing, that are sure to benefit your home!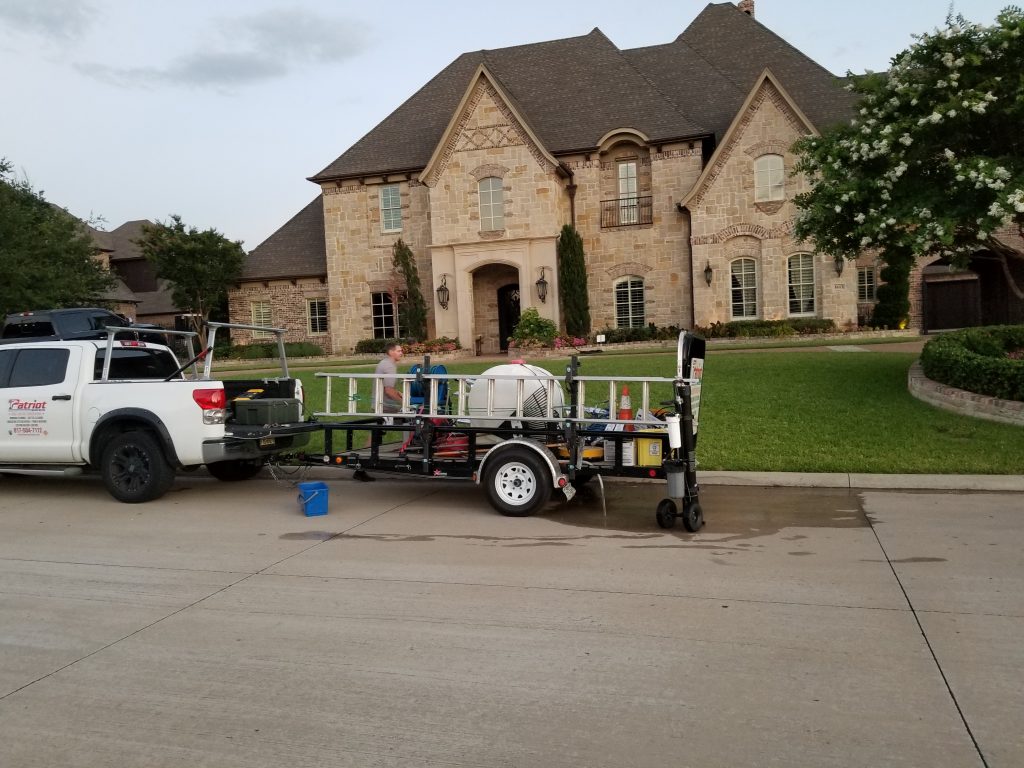 What Is Soft Washing?
Soft washing allows you to have the exterior of your house cleaned without having to worry about too much water pressure causing damage to your home. There are specific types of nozzles utilized as well as cleaning solutions that are environmentally friendly and gentle on all surfaces. Soft washing can clean a multitude of surfaces, such as decks or fences, though it is widely used when cleaning the exterior of homes due to its ability to make houses look brand new again!
Why Should I Choose Soft Washing?
Soft washing is a simple and efficient way to clean the exterior of your home. Since it is gentler on surfaces, it can wipe away dirt, grime, and moss without causing any underlying damage. Hiring professionals to clean the exterior of your house saves you the time and effort of trying to do it yourself. At Patriot Services, we know how to get the job done quickly and efficiently so you can focus on the more important things in life.
When Would I Use Soft Washing Services?
Many people choose to utilize soft washing services when they want to spruce up their home or reclaim it from the elements. When homeowners decide to move, they may want to have the outside of their home soft washed to give it that brand-new look that interests potential buyers. Other people may have noticed that the weather has taken its toll on their home over time and usually want to clean off the grime and dirt for their own personal satisfaction. Whatever your reason for wanting to try soft washing on your home, Patriot Services can lend a helping hand!
If you reside in the Dallas-Fort Worth area and are interested in receiving our soft wash services from our trained professionals, please contact us today! We would love to work with you!