Make Christmas Light Installation Merry: Don't DIY
There are a few rare trailblazers who go all-out on Christmas light installation and spend six months preparing, buying, hanging — and more hanging to get a showcase look. For those of us who are more on the practical side but still want an awe-inspiring display, hiring a professional is the way to go!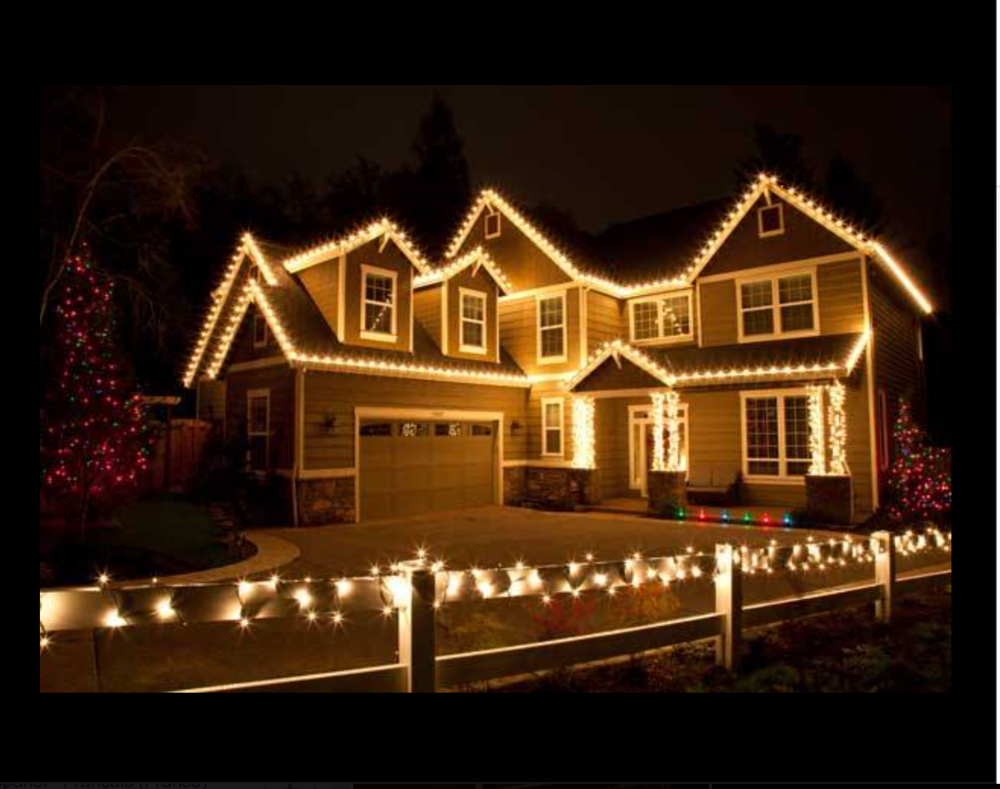 Danger!
It may seem like a simple thing to hang some Christmas lights at great heights, but unless you're a professional roofer, there's significant danger involved. From becoming light-headed and unsteady to back, neck, and shoulder pains, hanging Christmas lights can be hazardous business.
Cost
Exterior Christmas lights aren't cheap, no matter how they're installed, but do you have the right equipment on hand to install them? You'll need a really tall ladder, and depending on where you want the lights installed, possibly different types of ladders. You'll also need a quality staple gun, or some way to install the lights without damaging the exterior of your house. Plus, if you think you can get away with cheap push pins, you may have to reconsider where you want to hang your lights!
Time
If you're really fast, you might be able to install Christmas lights at the rate of one minute per linear foot. How many linear feet are we talking here? In other words, unless you're willing to devote at least an entire day or two (or three) to installing lights, hiring a professional is far less time-consuming.
Outcome
You've seen it before: overly ambitious Christmas-light DIY-ers who dreamed big and ended-up with a chaotic, dissected rainbow of a mess. Think Christmas Lights Gone Wrong. That's because what you think you see isn't always what you wind-up doing — or what you get — when it comes to detailed light installation. Professionals, on the other hand, have done this kind of thing before.
Let us help you turn your Christmas light vision into reality. Contact us today for quality, safe, and professional service.