Holiday Lighting Isn't Just For Christmas
Although the Christmas holiday season is the time when most people decorate with holiday lighting, Halloween, Easter and even Cinco de Mayo are fast becoming occasions for outdoor lighting displays.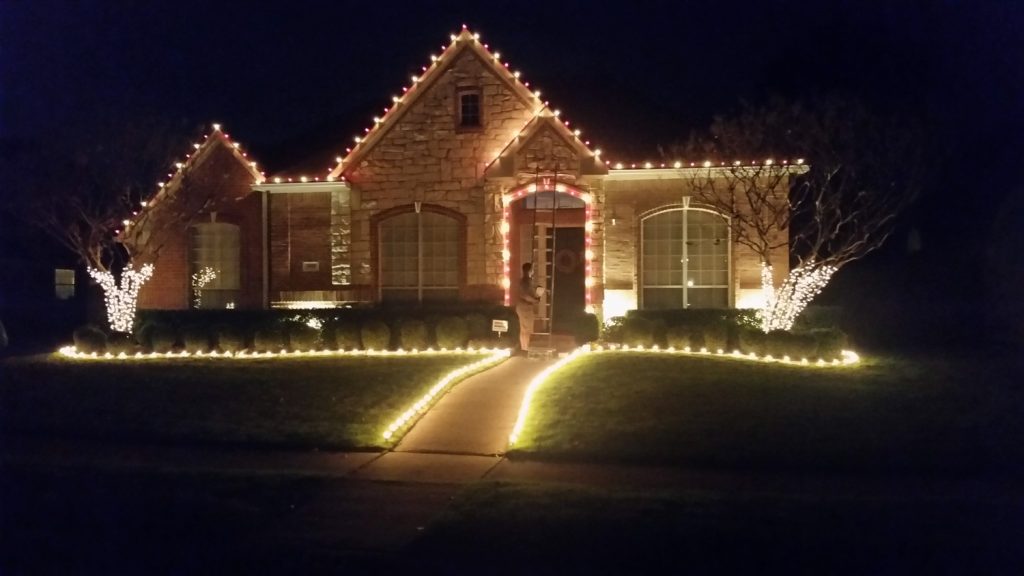 Adults from Boomers on down have embraced Halloween as a fall festival worthy of celebrating in a big way. According to the National Retail Federation, Halloween spending is anticipated to reach 8.8 billion dollars this year. While some of that goes toward costumes and candy, 2.7 billion is spent on decorations. It is quite common to see households with orange and yellow fairy lights strung along the porch perimeter, and pumpkin or flying ghost lights festooning a favorite tree.  There are even string lights that are designed for Day of the Dead rather than Halloween, and feature fanciful skulls adorned with intricate patterns.
The growth in popularity of LED lighting has made this possible. Because LED light bulbs stay cool, manufacturers are able to surround the basic bulb with fanciful acrylic covers. Everything from 6 inch long icicles each embedded with multiple twinkling bulbs to strings of black bats holding glowing purple fairy lights have found their way into the marketplace. LEDs have expanded decorating options, and spurred the imaginations of many homeowners.
Outdoor lighting helps create an atmosphere that seizes the spirit of the holiday. Whether it's the traditional red and green of Christmas wrapped around the handrail of your front steps, a string of candy-corn colored lights framing your window or clusters of pastel Easter egg lights hanging from a gazebo, festive lighting makes a good thing even better.
Let Patriot Services save you time and trouble as well. Their professional holiday lighting installers can bring your lighting ideas to life, keep you off the ladder and make the installation and removal seamless and simple. Call today to make your holiday lighting dreams a reality.