Patriot Services Pressure Washing is a veteran owned, and operated company started by Ryan Mayfield in 2015. He enlisted in the Army shortly after high school, and served in Afghanistan. After returning home, he started Patriot Services. Ryan has always loved the outdoors, and found his passion in servicing his community. His passion shows in his work, and customer service.
Pressure Washing Company in Kennedale, TX
Patriot Services uses professional equipment, methods, and chemicals to achieve professional results. We offer pressure washing for concrete and other hard surfaces. We also use a "soft washing" technique to safely clean homes without damaging property from using too much pressure.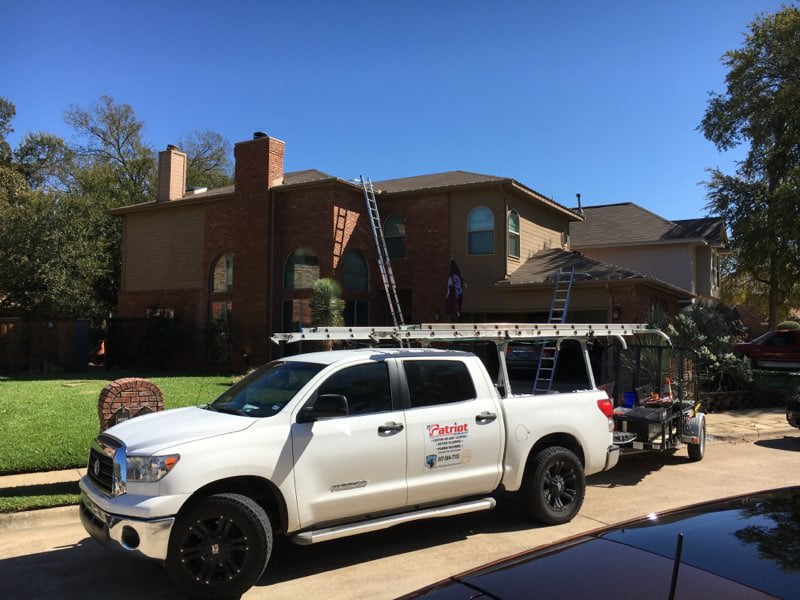 Kennedale Residential House Washing
We wash the exterior of houses in all areas of Kennedale, Texas. Whether you have a 1 story home or multiple stories, we will have your home looking new again. Our exterior house washing equipment can reach the tops of any sized home. We clean houses in Kennedale from top to bottom using low pressure and soft washing techniques that will not damage or etch the exterior of your house.
Commercial Power Washing
Patriot Services offers a professional pressure washing solution for businesses in the Kennedale, Texas area. We are equipped to offer pressure washing services for a variety of circumstances including parking lots, sidewalks, driveways, entries, storefronts, graffiti removal brick/block walls, etc.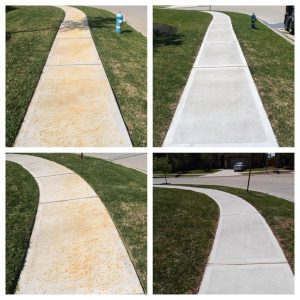 Patio & Pool Deck Cleaning
Patriot Services specializes in pool deck cleaning services in Kennedale. Our pool deck pressure washing service restores the exterior of your pool deck. Don't let dirt and debris take you away from relaxing in a pool all summer long. Just call Patriot Services to clean your pool deck today!
Driveway Cleaning & Sidewalk Power Washing
Our driveway pressure washing service can remove oil stains and spills. We clean a variety of driveway shapes, sizes and styles. Oil and grease can be tough to remove from porous surfaces like concrete and pavers.
Call us today to discuss all of your pressure washing needs.